CNC Milling Machine Tool Changer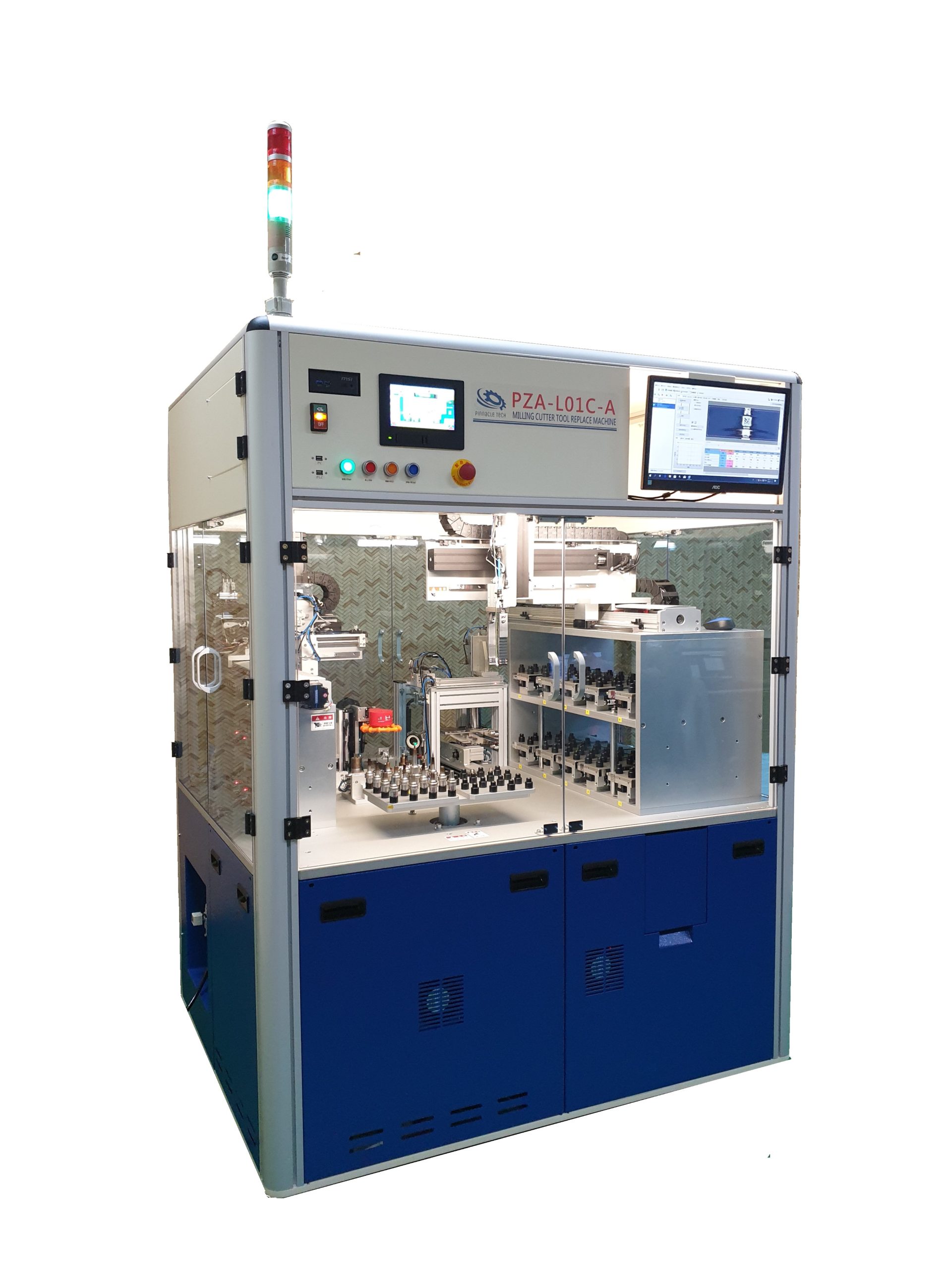 This machine makes replacing the CNC milling machine tool cutter easy. The height of each tool cutter element to be inserted into the master tool holder can be controlled precisely.
We use advanced technologies to remove and insert tool cutters. First, the machine utilizes induction heating method to heat up the holder to remove the used cutter tool and rapid air cooling to cool off the cutter after the new tool cutter is inserted into the holder.
Conventionally, this tool cutter replacement process must be completed using semi-automatic machine with heavy manual labor. And it is not easy to precisely control the alignment and/or the height of the tool cutter tip. The automated assembly system is ideally designed to be used in a mass production environment.
The automated tool cutter replacement system is equipped with a QR code reader that can read the QR code on the tool cutter. Hence, the system can handle tool cutter of various models on a single tray without having to do any sorting.
Model PZA-L01C-A (Specification)
Cycle Time: <= 50sec
Motor System: Servo
Tool Cutter Size: Φ 3 – 25 mm
Repeatability: +/- 10.0um
Power: 3-phase, AC 220V, 50/60Hz
Compressed Air: 6Kgf/cm2 300L/min
Power Consumption: 2.0 KW
Dimensions: 1200(L) x 1800(W) x 2400(H) mm
Weight: 700 Kg