Automated Lenses ID Sorting Machine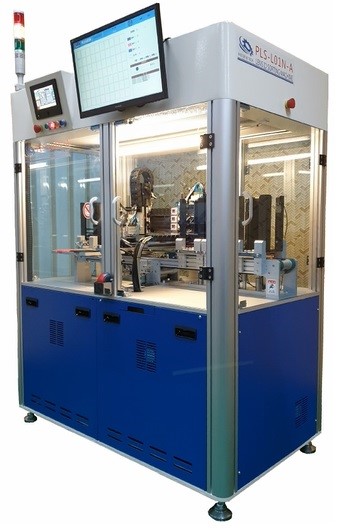 Lenses production as mandated by customers require the manufacturer to sort through the lenses so that like lenses ID are grouped together. The ID number is engraved directly on the lenses for identification purpose. As the ID on the lenses signifies different characteristics, it is of utmost importance to be able to sort the lenses based on their ID number. Failure to do so in most cases will lead to a lower production yield downstream. This inevitably causes a great deal of frustration.
It visually recognises the lenses ID and ensures lenses with the same ID are grouped together into the tray. The short cycle time can be achieved by an optimized operation sequence. The sorting system is designed with ease of use and trays can easily be placed inside or removed from the sorting system. The lenses samples are then orderly placed in their respective trays without any intervention of an operator. This not only significantly increases the throughput but at the same time avoid any human errors or any unnecessary risks of contamination from the operator.
The Sorter is equipped with clean room FFUs that can be placed inside any cleanroom environments. It is the perfect solution to increase your production throughput while boosting a higher quality of the final product.
Model: PLS-L01N-B (Specification)
Cycle Time less than 1 second
Motor System is servo-based
Supports sorting of 4 unique ID classes
Power: AC 220V, 50/60Hz
Power Consumption: 1.5KW
Dimensions: 1400(L) x 800(W) x 1760(H) mm
Weight: 600Kg
Optional FFU for clean room operation