Lens MTF Sorting Machine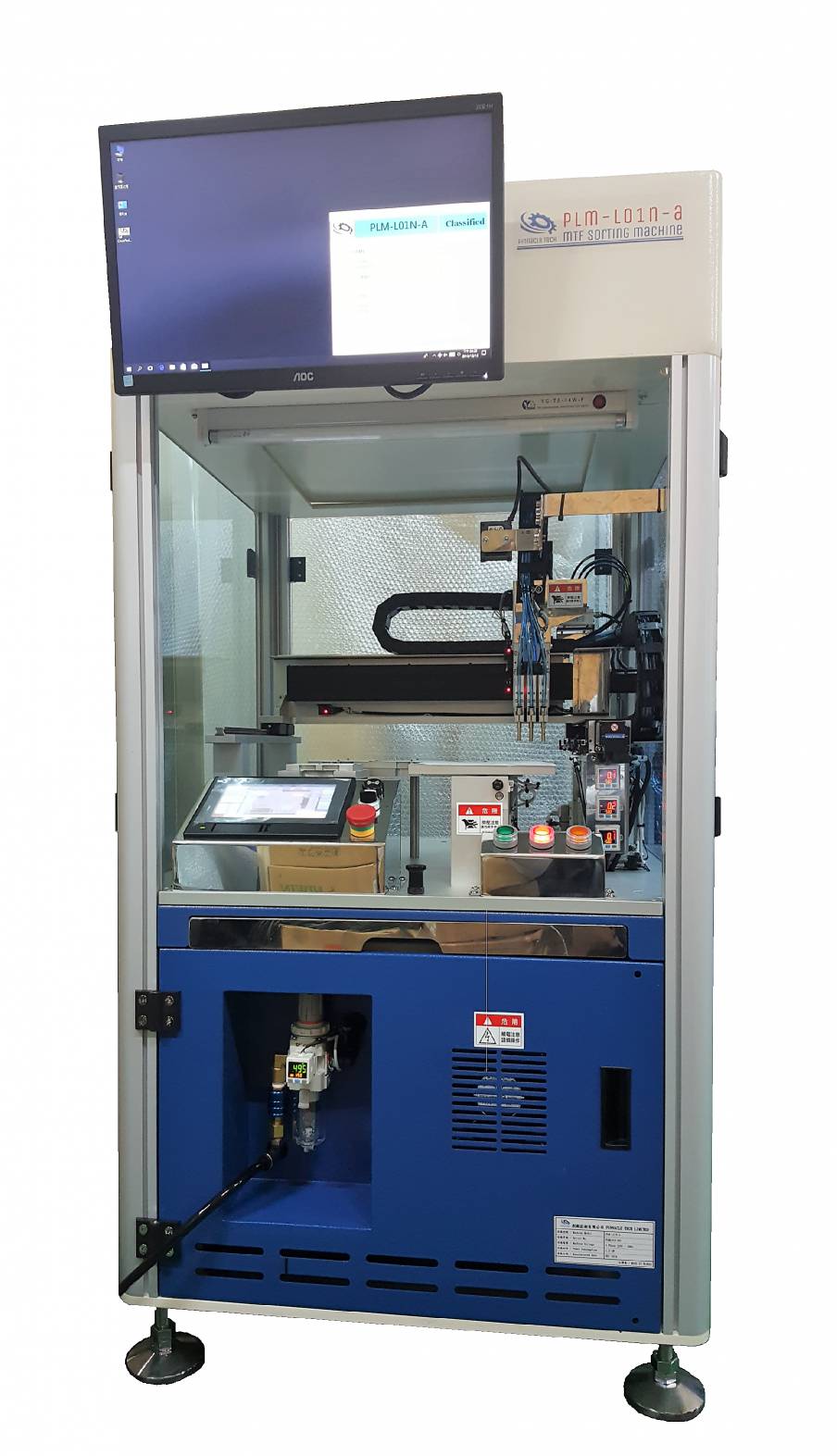 The automated sorting system for mobile phone lenses is designed to be used in a mass production environment. It seamlessly integrates with MTF machine and sorts the lenses to different quality grades based on the MTF results. The short cycle time of 2 seconds can be achieved by an optimized operation sequence. The input and output trays besides the MTF measurement machine chamber and sorting area are organized in a way to have short travels to save valuable time. The sorting system is designed with ease of use and trays can easily be placed inside or removed from the sorting system.
With the precise gripper system, the lenses are sorted in up to four quality grades by directly utilizing the MTF measurement results from the MTF measurement machine. The lenses samples are then orderly placed in their respective trays without any intervention of an operator. This not only significantly increases the throughput but at the same time avoid any human errors or any unnecessary risks of contamination from the operator.
The Sorter is equipped with clean room FFUs that can be placed inside any cleanroom environments. It is the perfect solution to increase your production throughput while boosting a higher quality of the final product.
Model: PLM-L01N-A Specification
Cycle Time Per Sample: < 2 seconds
X/Y/Z Mechanical Travel: X=400mm; Y=500mm; Z=150mm
Compatible MTF Machines: Trioptics, UMA, IMT2
Motor System: Servo
Sorting Class: 4 types, A,B,C,D
Power: AC220V, 50/60Hz
Compressed Air: 6 Kg/cm2 10L/min
Power Consumption: 1.2KW
Dimensions: 650(L) x 650(W) x 1480(H) mm
Weight: 200Kg